The past few years have been marked by events not seen in at least a few generations. As we enter 2023, the world is still grappling with the intense Russia-Ukraine war, the ongoing Covid-19 pandemic, and the looming threat of recession to avoid high inflation. These challenges and uncertainties have had a profound impact on international trade policies and markets. Open economies, like some countries among Vietnam, Indonesia… are particularly vulnerable to these uncertainties. In this article, we will explore the challenges facing open economies in today's world and the potential for growth and development amidst these uncertain times.
Có thể bạn quan tâm
Physical capital, technology,

and labor productivity in open economies
The logical goal of a development policy is to increase the income of each citizen. Income can increase if labor productivity increases. In many industries, labor productivity growth comes primarily from two sources, physical capital and industry. Physical capital such as machinery and buildings, if increased, can produce more per unit of labor. A developing economy typically has little physical capital and relatively large amounts of labor. Most workers are engaged in agriculture, but because of limited agricultural land, labor productivity in agriculture is very low – a situation often referred to as "labour surplus". That was also the reality of Science&Tech's economy in the early 1990s after doi moi, when agriculture accounted for 80%-90% of GDP and the manufacturing industry had poor physical capital.
When the economy is open, foreign investment is attracted by the lower average wages compared to other countries. The economy is industrialized – factories are built, workers find industrial zones from rural areas. Investment capital increases the demand for labor, but because there is a surplus of labor in the countryside, wages in industry are not growing as fast as GDP growth. If wages do not increase, Labor productivity in industry does not necessarily increaseThe economy still attracts foreign capital and the process of industrialization continues. With this model, the economy grows rapidly but income and working standard of living both increase but at a slow rate. However, when investment capital has increased to such an extent that rural labor has become scarce, wages must rise faster to attract workers to industry. In this situation, if labor productivity does not increase in time, the return on investment must decrease. In the global economy, investment capital will look elsewhere with higher returns. Investment will fall and GDP growth must decrease accordingly. This is the situation commonly referred to as the "middle income trap" of a developing economy.
An open economy is only a necessary condition for the acquisition of technology. Sufficient conditions are people's knowledge, working capacity as well as a motivational mechanism to encourage the acquisition and adaptation of that industry.
To meet rising wages, labor productivity must also increase, but that can only happen if the manufacturing industry increases. Here we can understand "industry" to mean including human capital, scientific knowledge, management, organization, etc., applied to production. Assuming industry increases, for example through its ability to produce a new industry of higher value, the return on capital invested in a factory in this industry may be higher despite having to pay higher wages to hire workers. Investment capital increases with industrial growth and wages increase because of increased labor demand and increased labor productivity. In the market economy, industrial growth is the most important factor to increase labor wages and people's income.
Industrial growth needs an open economies
Table 1 presents GDP growth rates and rates from 1990 to 2007 for the three countries and Science&Tech. The GDP per capita growth rate was the highest in the middle-income region (3.2% per year on average), the second in the high-income sector (2.0% per year), and the low-income sector in the second highest growth rate. the slowest (1.0%). According to Professor Robert Solow's growth theory model, the long-run GDP per capita growth rate (Table 1 shows growth over 18 years, considered long-term) will reflect the rate of industrial growth. For example, many studies calculate the "Total Factor Productivity Growth" (TFPG) growth rate, an indicator of industrial growth, for some high-income countries, to be around 2%. – equal to the GDP per capita growth rate shown in Table 1.

Block Water
GDP per capita (USD at 2015 prices)
Increase annual growth (%)
1990
2007
1990-2007
High income
27.329
38.048
1.99
Average income
1,925
3,390
3.23
Science&Tech
673
1,765
5.67
Low income
637
797
1.04
The concept of "industry" is more abstract than factors of production such as physical capital, land, or labor, but the "industrial growth" of an economy is often understood in two ways: discovery of new industries and emulate and adapt existing technologies in the market. The discovery of new technologies requires a large investment in R&D: an infrastructure of public research institutes, large private companies, universities, and public and private funding to support activities that are often unprofitable in the short term. R&D is expensive and most of it comes from a small number of high-income countries. In 2000, two-thirds of global R&D expenditure ($725 billion) came from North America and Western Europefirst. Thus, new industrial discovery will largely be in a few high-income countries, and economic growth in high-income countries will reflect the rate of new industrial discovery. As new industries have entered the market, over time, middle- and low-income countries will emulate the industry from abroad. For these countries, an open economy is especially important for access to new sources of industry. The difference in growth rates between middle-income countries (3.2%), low-income countries (1.0%), and Science&Tech (5.7%) reflects the openness of the economy. However, it should be added that an open economy is only a necessary condition for the acquisition of technology. Sufficient conditions are people's knowledge, working capacity as well as a motivational mechanism to encourage the acquisition and adaptation of that industry.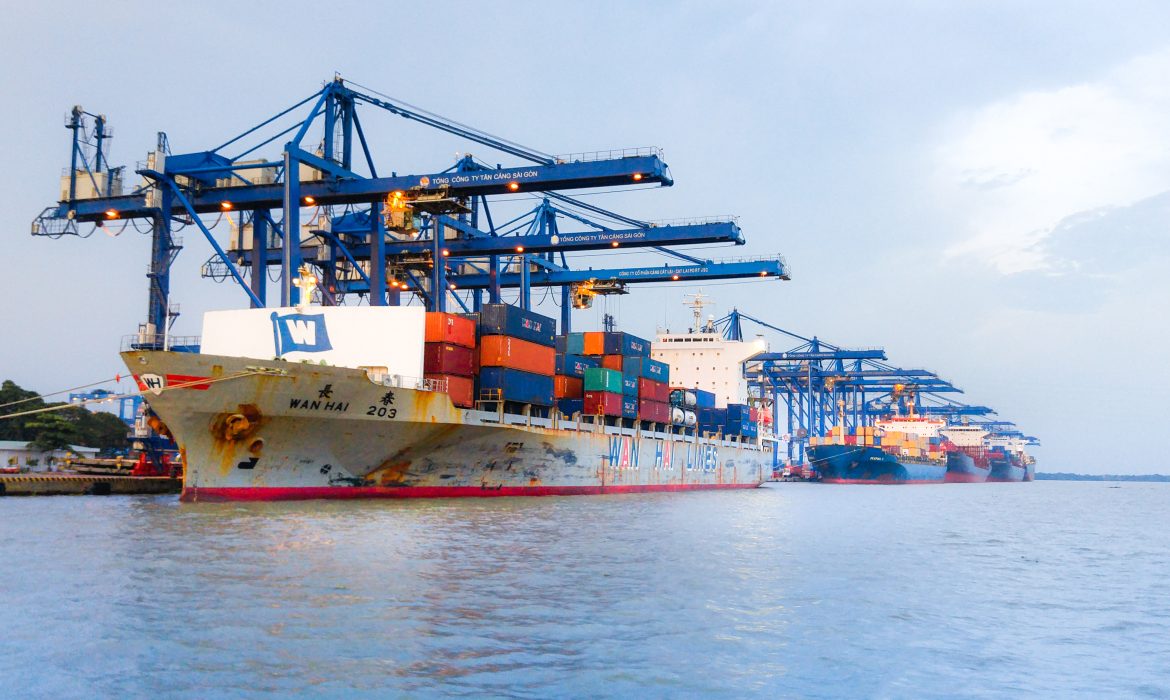 Bạn Đang Xem: Open economies in unstable world
Studies on technology transfer and spillover to domestic production units often focus on two channels: foreign direct investment and export activities. For foreign investment, investment in the natural resource extraction industry is less likely to transfer and spillover technology than the manufacturing sector. Research paper by Binh, Hoai, Van (2016)2 shows that, for countries that do not export natural resources, an additional 3% of foreign direct investment makes TFPG growth rate 0.3-0.5%. But in countries where natural resource exporters account for more than 10% of GDP, an additional 3% of foreign direct investment makes TFPG reduce close to 1%. In Science&Tech from 2003-2009, foreign direct investment in the mining industry increased by 135% while the rate of TFPG increased only 3% per year. However, in the manufacturing sector, foreign direct investment increased by 26% and the rate of TFPG increased by 24% per year.
Technology can also be transferred and diffused through export channels. Exporting not only creates jobs and foreign exchange, but also a way to access international markets to gain new information and knowledge. For this channel, there are differences between the destination export markets. Research by Kauffman and Van (2022)3 It is reported that small and medium-sized enterprises in Science&Tech that export have a faster rate of productivity growth than non-exporters, but the strongest influence lies in those that export to Japan and the United States.
Open economies in the world no

stable
A development strategy based on an open economy will be significantly influenced by the international economic context. Are the above arguments applicable now and in the future when circumstances are very different from the world of the post-1990s?
As for the Covid-19 pandemic, we can only hope the storm has passed and economic life will return to normal in 2023. The recession in 2023 may come but come and go and then, There are many reasons the international economy will recover stronger. If the US Federal Reserve succeeds in bringing inflation down to its target near 2%, the market is expected to hold there, interest rates will fall dramatically, and investment and consumption will increase, leading to exports and the economy. world.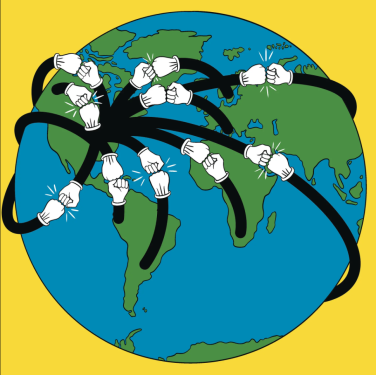 What is most unstable is the long-term effect on the international trade regime of recent events. Before the Russo-Ukrainian war, there were many signs that globalization was not continuing as it was a few centuries ago. Donald Trump in his opening speech when he took office in 2016 said "America will protect" [mậu dịch] to bring prosperity". But even before that, during the presidential election, Trump's opponent, Hillary Clinton, also spoke out against the TPP agreement. It is difficult to predict how the structure of international trade will be shaped in detail, but it will certainly not return to the globalization model of the WTO era of the last century – it should also be mentioned that the Doha round that began in 2001 has not yet been held. ended and no results.
Recently, Janet Yellen, US Secretary of the Treasury, started talking about the "friend-shoring" trade policy, which is understood as connecting with "friend" countries, including Science&Tech, to secure the supply chain. uninterrupted in the future. This can be seen as an opportunity for Science&Tech to continue to take advantage of an open economy and the above points still make a lot of sense. In particular, Science&Tech needs to focus on attracting foreign direct investment in manufacturing instead of exploiting natural resources. In particular, the economy can only break through if the state develops human resources, invests in science and technology, especially a mechanism to absorb and adapt to new industries of partner countries. . The closest history to this scenario might be the 1970s-1990s when China was not yet open, the Soviet bloc still existed, and export supply chains to North America and Europe consisted of only a few economies. Asian economies are called "Asian Tigers". Korean economy in 1970, GDP per capita was 1,977 USD (in 2015 prices), each year after that, it grew 8.12%, just 20 years later, GDP per capita nearly five times, up to 9,365 USD. The experiences of Taiwan, Singapore and Hong Kong are similar. Based on this historical line, although the world still has many uncertainties, Science&Tech's open economy has many reasons to be optimistic in the coming years.
Xem Thêm : Amendments to Social Security Law: Don't just focus on the tip of the iceberg
References:
first National Science Foundation (2022) "Research and Development: US Trends and International Comparisons," Science and Engineering Indicators, National Center for Science and Engineering Statistics (NCSES), Alexandria, VA, USA.
Xem Thêm : Right to access knowledge
2 Quan Minh Quoc Binh, Nguyen Trong Hoai, and Pham Hoang Van (2016) "Bad FDI? Resource Extraction and Technology Gains," mimeo.
3 Steven Kauffman and Pham Hoang Van (2022) "Productivity Spillovers from Export Destinations to Domestic Firms, a Networks Analysis," in International Trade, Economic Development, and the Science&Techese Economy: Essays in Honor of Binh Tran-NamCuong Le Van, Pham Hoang Van, and Makoto Tawada (eds.), Springer Nature Publishing, 2022.
Conclusion:
In conclusion, the instability of open economies in today's world presents challenges and opportunities. While the challenges are many, the potential for growth and development in Science&Tech is also significant. It is essential for policymakers and business leaders to remain agile and adaptable in the face of uncertainty to make the most of the opportunities available. To stay up to date on the latest developments in open economies and international trade, visit odaily.info.
Nguồn: https://superb.li
Danh mục: Forum